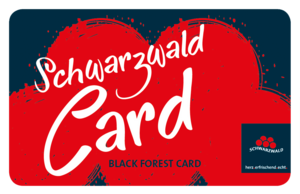 SchwarzwaldCard
The new Black Forest Card puts the most eventful Black Forest at your feet for you and your family! On the heights and then rapidly down into the valley? Just as inclusive as the well-deserved moments of relaxation in the thermal baths. Experience culture? No problem, thanks to the numerous museums, mines, guided tours and and and... Yes, our SchwarzwaldCard is a real jack of all trades, with 200 attractions and discounts included. And best of all: From now on you have one year from the date of issue to use your SchwarzwaldCard - if you wish, also with the Europa Park. Übersicht aller Attraktionen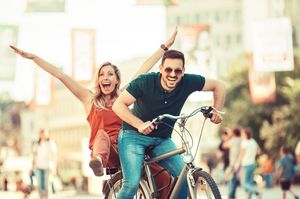 Bike Rental
Explore the area and Freiburg by bike and experience nature from a different perspective.
Our partner FreiburgBikes offers a large selection of trekking bikes, mountain bikes, pedelecs, e-bikes, children's bikes and children's bike trailers.
FreiburgBikes is located at Freiburg main station. You can reach it in just 7 minutes by S-Bahn or regional train from Gundelfingen station.
Here you can conveniently book your bike online: https://www.freiburgbikes.de/buchung.html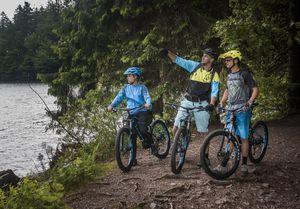 E-mountain bike rental and guided tours
The best mountain bike trails and the most beautiful vantage points await you. Our friends from "The Trail Experts" are trained mountain bikers and guides who love nature, live sport and share joy. Experience the most beautiful trails in the region with them.
They are also happy to start with you directly from the FRIZ B&B and bring the MTBs directly to you.
For information and bookings contact: https://www.trail-experten.de/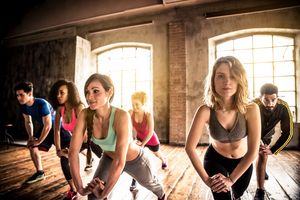 Cross-Fit and Yoga
Burpees, mountain climbers and kettleball swings should not be missing on your vacation? Then stop by our partner Bodyfactory Gundelfingen, official CrossFit Box.
And then you stretch and relax with yoga.
Book a single ticket directly through us in the booking process and receive your access data for the course schedule.
You can find more information about CrossFit, yoga and the daily course schedule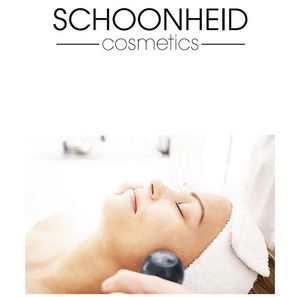 Cosmetics & Wellness
While some are doing sport, others are being pampered by Stephanie from the SCHOONHEID cosmetics institute, just a few meters away from us.
Whether facials, tanning, pedicures or manicures, Stephanie knows what is good for you and will treat you to a break from everyday life. She only uses well-known natural cosmetics.
Book an appointment with Stephanie direkt online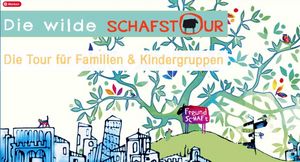 Stadtralley durch Freiburg für Familien
Die wilde Schafstour - Ein Spaziergang voller witziger Rätsel und Aufgaben. Eine Welt fantasievoller Geschichten über Freundschaft und was wirklich zählt. Eine Schnitzeljagd für Kinder und Eltern, fabelhaft und draußen. Auf einer abwechslungsreichen Tour durch die schönsten Ecken Freiburgs halten das wilde Schaf und seine Freunde euch auf Trab. Diese Schnitzeljagd eignet sich hervorragend als Familienausflug. Besorgt dafür einfach die FreundSCHAFtskiste, sie enthält alles was ihr für die Schnitzeljagd braucht. Der Startzeitpunkt kann dann selbst gewählt werden. Mithilfe unserer Landkarte macht Ihr Euch auf die Suche nach den tollen Tier-Stationen. Am Ende wartet eine Überraschung auf euch.
Die Freunschaftskiste erhaltet ihr direkt bei uns.